Mississippi John Hurt Museum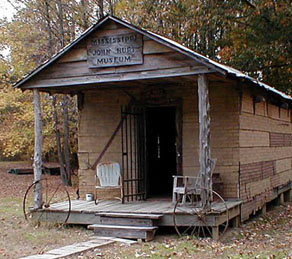 The old house of the well-known Blues Musician Mississippi John Hurt was donated and moved to a part of Carroll County on or near his birthplace.
Read more on the Foundation website.
Mississippi John Hurt Foundation website:
Tours of the Museum are available by appointment only.
To make an appointment, please contact:
Mr. Bailey at (662)299-1574 or
Mary Frances Hurt at (312) 810-1954
Admission to the museum is $10 per person.
All proceeds go directly to the John Hurt Foundation.
The museum is free to the public on Labor Day weekend
every year for the Mississippi John Hurt Music Festival.
Go to the Mississippi John Hurt Foundation website